Live in the moment
Live in the moment is the perfect collection to feel alive. The key to ultimate wellness and happiness by giving your soul, mind and body the perfect harmony.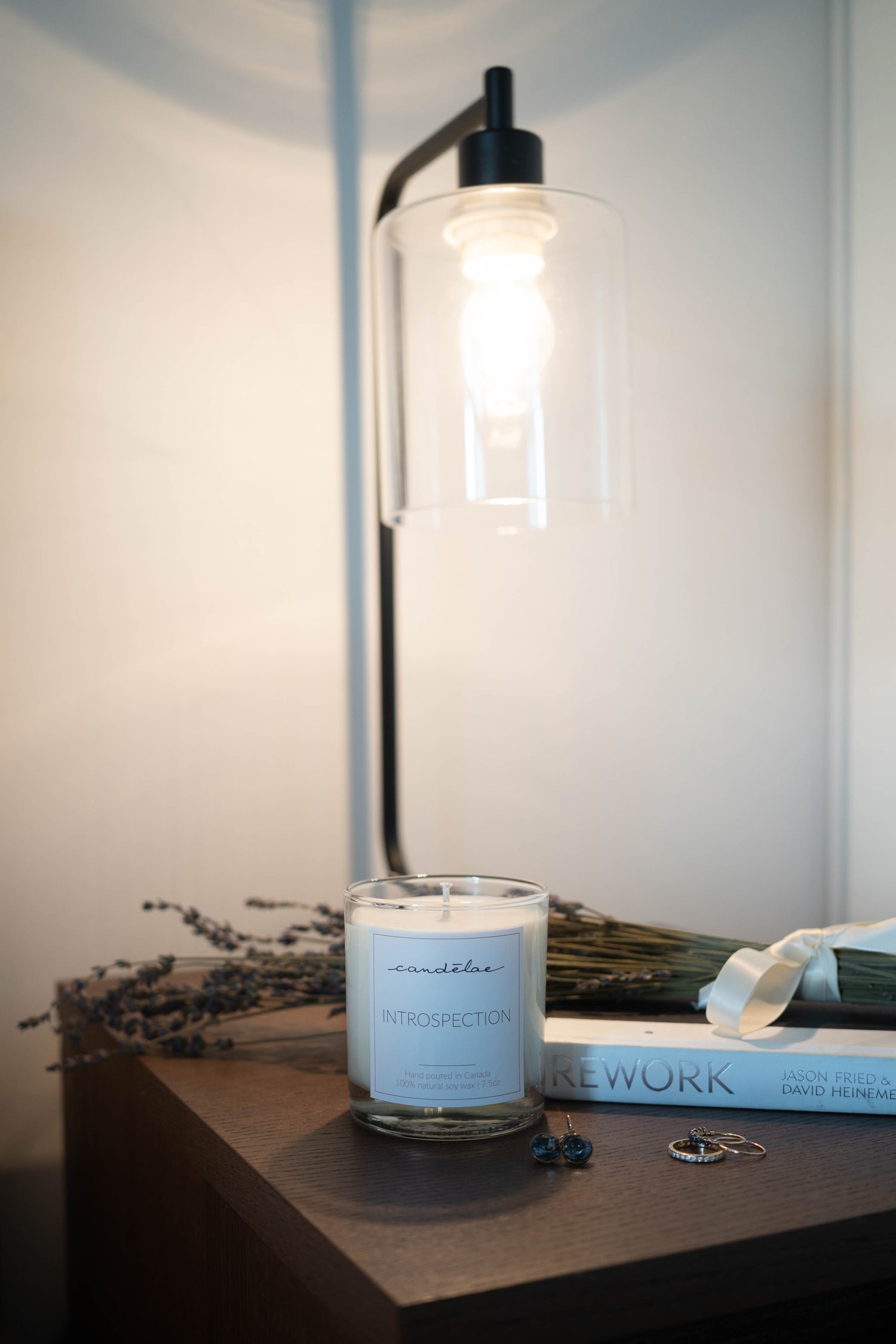 We live in a world where everything moves fast
Do you find yourself always in a rush to move quicker and to do more in less time? We bet it sounds familiar to you.
Sometimes it's essential to pause for a minute and focus on the present. That moment. Yes, that one. A very brief period of time where you belong. Where you feel strong, lucky, empowered, happy. Remember that you are in command, active in decisions, and choosing your path.
Work, study, calm down, relax, focus
The perfect collection to feel alive. Share these candles with your friends and family to help them discover their inner creativity. Painting, writing, meditating, rolling a mat – Live in the moment centres you in the present and enables you to achieve the ultimate wellness and joyful state of mind.
You might wonder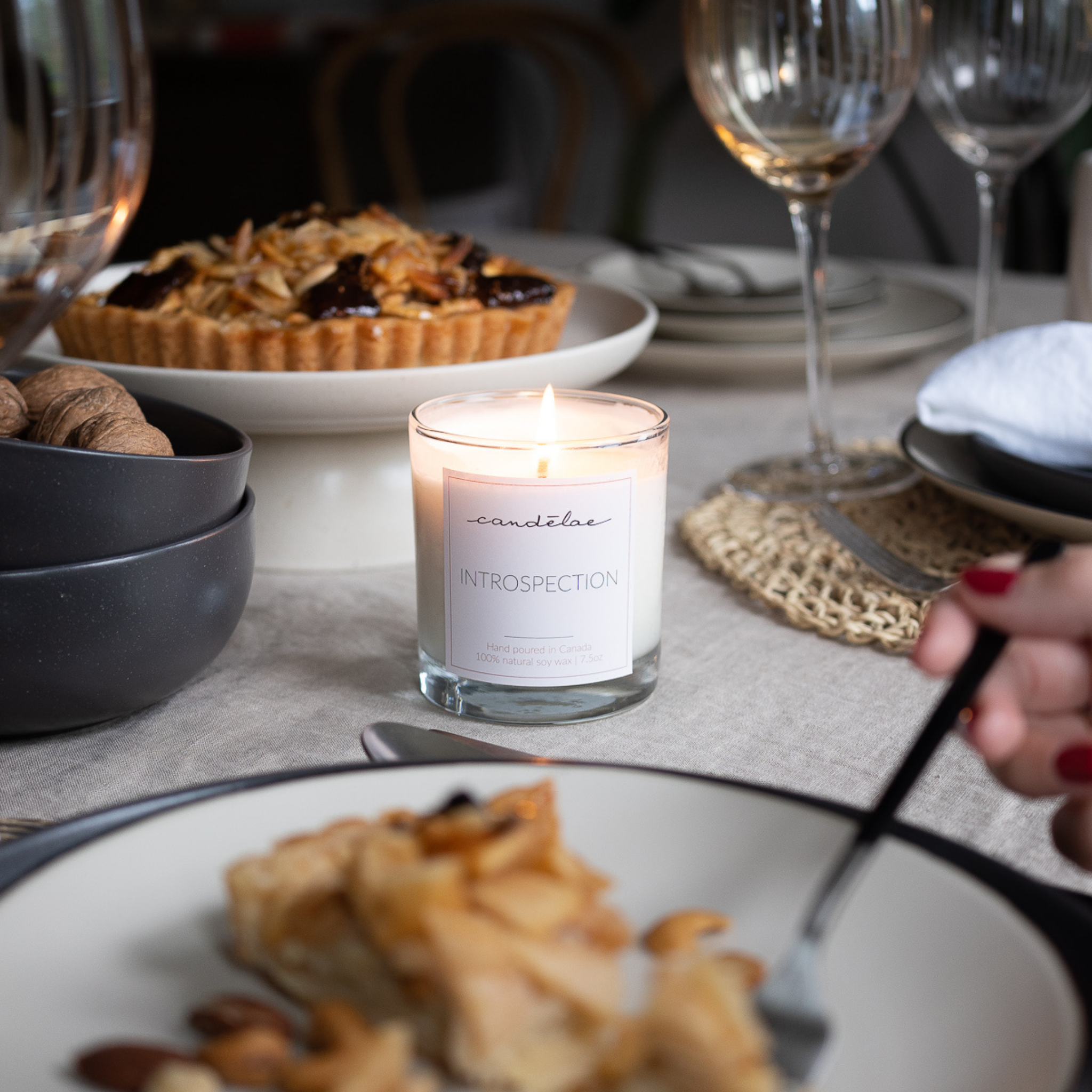 What are your scented candles made of?

Our candles are made of premium soy wax. We also use 100% cotton wicks and picked our essential oils and fragrance with care from high-quality ingredients, free of potentially harmful additives.
How about shipping?

candēlae relies on our friends at Canada Post to ship your orders wherever you and your loved ones live. Once the order is placed, we will print the shipping label and give you the tracking number to follow its progress! Once shipped, it will usually be 2 business days in the GTA, up to 4 business days in Ontario, and 8 business days in other provinces.
What's the deal with taxes?

As small business owners, we're currently exempted from charging and collecting HST/GST. So, for now, yes – you are saving money.
Can I pick up my order in Toronto?

Yes! Just select pick up at checkout, and we will meet you the next day at King/Peter Street at a time that works for both of us.
Can I give my candle a second life?

Of course, and we highly recommend it! It's easy to clean with just some soap and water. The jars used in the Live in the moment's collection make perfect whisky glasses, while the amber ones are amazing for your pumpkin seeds or whatever you want to store in!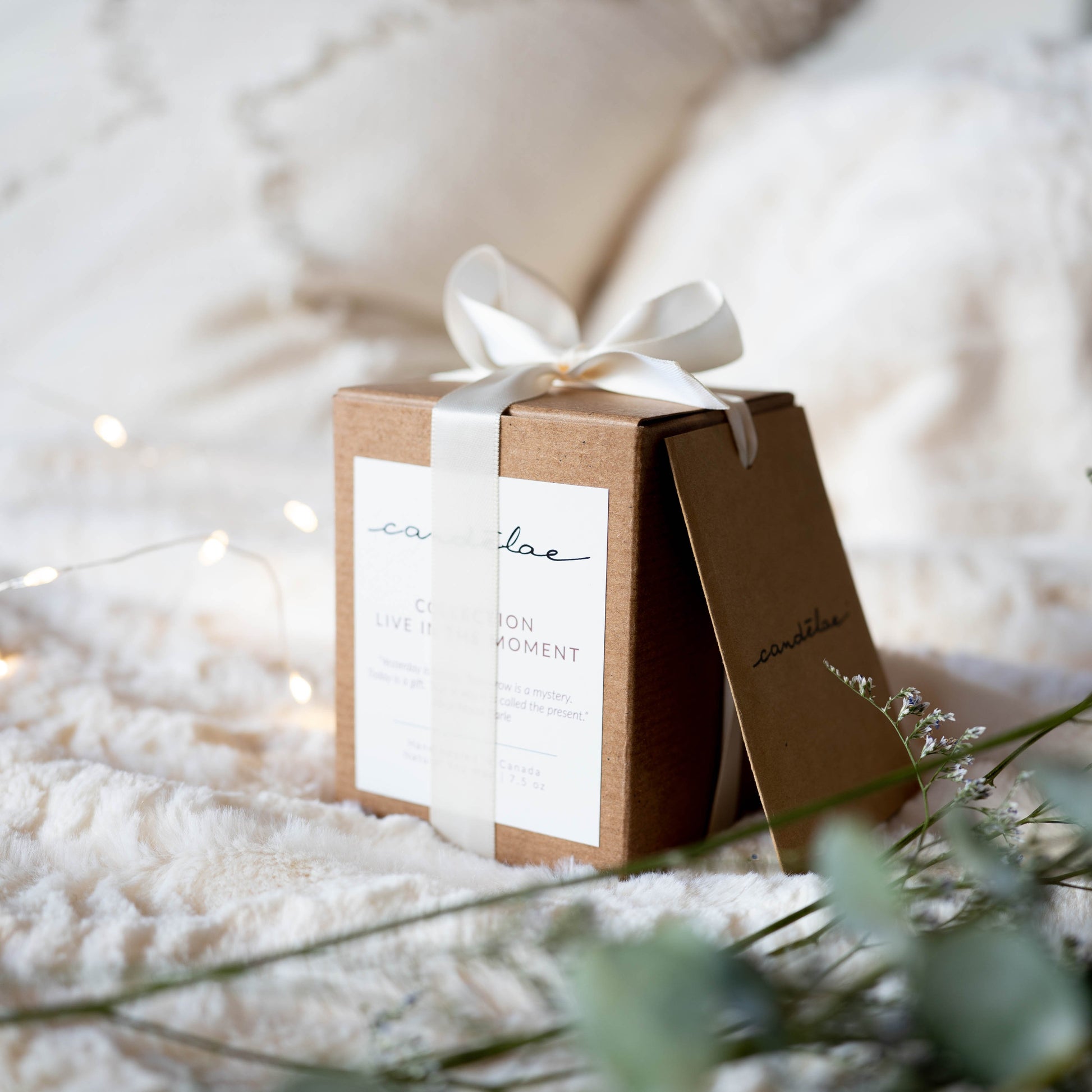 Monthly Candle Subscription Box
Regular price
Sale price
$29.00 USD
Unit price
per
Sale
Sold out
View full details